Disinfection of the  using high concentration of hypochlorite
This method effectively removes microorganisms and biofilms from the drinking water system. Strong restrictions on the use of water must be introduced during the disinfection process. The method is in accordance with the recommendations of Oil & Gas UK for emergency treatment of potable water in the case of Legionella pneumophila and intestinal bacteria.
In the case of Legionella pneumophila
Information related to legionella
Inform personnel that no showers should be used before disinfection is complete. Washing by other methods is allowed and consuming the water is not dangerous.
Shower heads and hoses
Remove shower heads and hoses and remove any deposits and rust. Disinfect using at least 50 ppm of free chlorine for one hour or alternative disinfectants. Gaskets should be replaced.
The hot water system
Check that the hot water temperature in the water heater is not divided into layers. Turn up the temperature to 70 ° C and circulate the water through the system. Flush through all outlets for a few minutes to get hot water out of the entire piping system.
Biocide
Make sure that there is either 0.5 ppm free chlorine or 17 ppm Oxyl-Pro Clean at all taps until the emergency treatment can be carried out.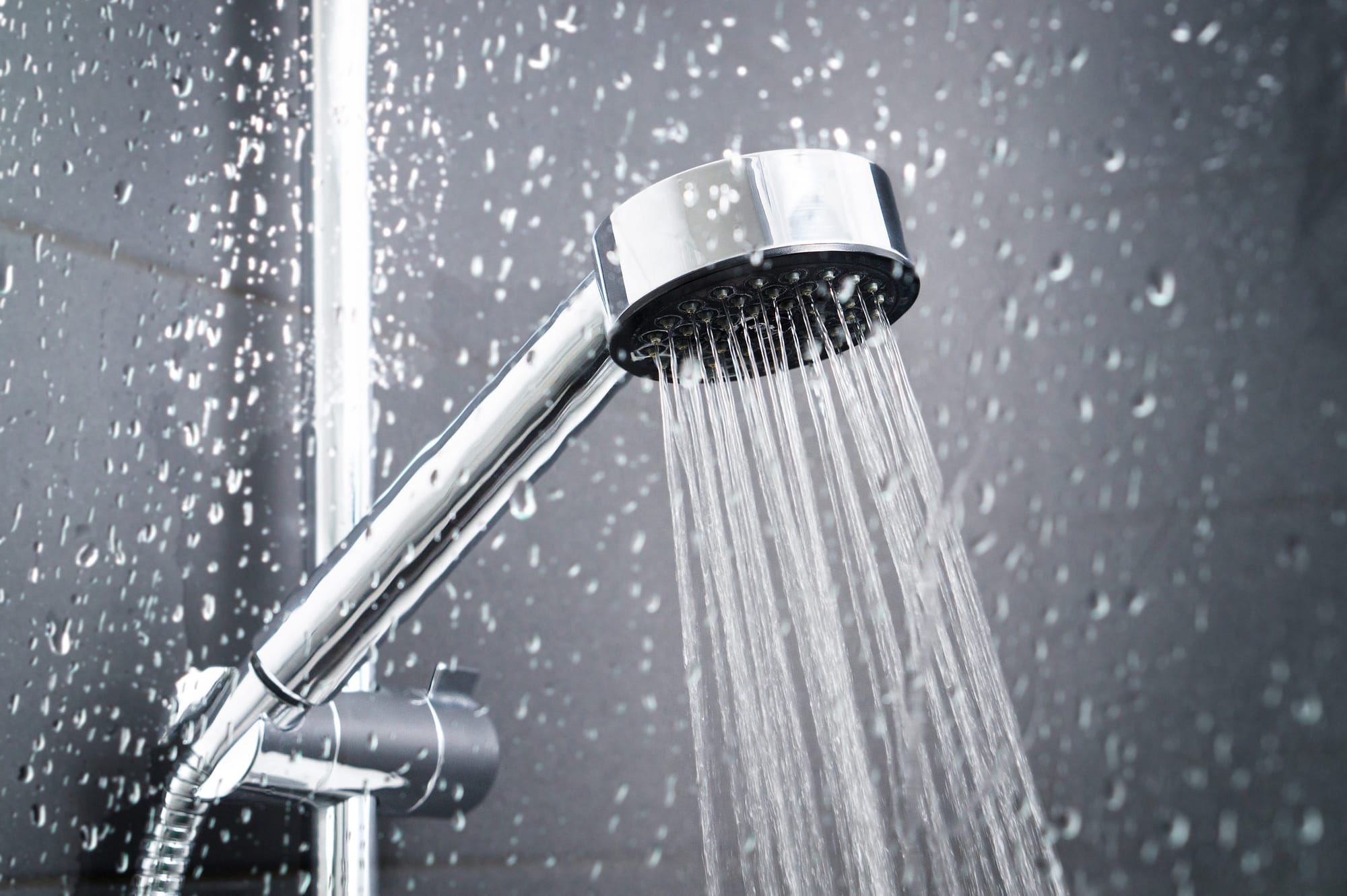 Preparations for emergency treatment of the potable water system
The potable water system is completely put out of operation during treatment and it must then be ensured that there is enough available water for drinking and cooking in the form of bottled water. Information must be given to everyone on board that no one should use water from the system in any way. Coffee machines and drinking water dispensers must be disconnected.
Emergency treatment
Add chlorine
Fill a potable water tank with clean water containing 50 ppm of free chlorine completely to disinfect the inlet and ceiling. Let water flow through all taps. Measure the chlorine concentration at the tipping points farthest from the tank. The concentration should be at least 30 ppm. Fill the tank with more chlorinated water if needed.
Make chlorine work
Leave the chlorine-containing water in the system for 4 to 12 hours. Inform personnel not to use or drink water.
Normalization
Rinse the system with clean water from another tank.
In the case of intestinal bacteria
Take the same steps as in the case of Legionella pneumophila, but also make sure that water to be used for drinking or cooking is boiled before use, until emergency treatment is completed.
After emergency treatment
All filters in both the cold and hot water systems should be replaced. Emergency treatment dissolves a lot of sludge that can clog filters and give very rapid regrowth of bacteria. The system should also be reviewed for fatalities. The definition of a deadlock is a pipe stretch with stagnant water longer than 10 times the pipe diameter.